Amplia is a UK based performance consulting and training business specialising in improving sales effectiveness. We help our clients to operationalise their sales strategies and to remove the ad hoc nature of their sales results. Clarifying outputs (results), identifying the most productive (and simple!) sales and sales management processes, developing relevant tools and practical and motivational training and coaching programmes is what we're about. This enables our clients to develop high-performing organisations, where individuals are engaged and accountable and achieve sustainable sales growth. We work with UK & EMEA businesses to help them get the results they need.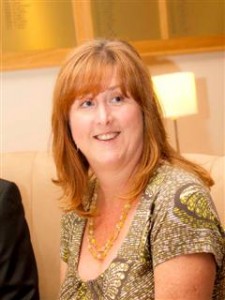 Amplia was founded in 1996, by Trese Rowe. According to project scope, Trese works with a small group of trusted associates and partners.
Trese is a performance consultant, trainer and mentor specialising in improving organisational effectiveness. Having begun her career in HR in retailing, Trese has over 20 years' sales, management, training and coaching experience, gained in leading businesses such as Whitbread, Coca Cola and PepsiCo.
She has a personable and pragmatic approach and aims to keep things simple. Using this philosophy, Trese has helped transform the way many world-class organisations (such as PepsiCo, Johnson & Johnson, Kraft-Nabisco, Camelot, Starbucks and Ferrero) interact with their customers, develop their organisations and sustain performance. In fact, successful businesses in over 55 countries worldwide use Trese's processes and approach every day.
Trese's mission is to build high-performance organisations through advancing individual accountability. This means helping businesses identify the results they are really looking for, clarifying for every member of the organisation how they can contribute to those results and increasing the capability of each individual to do so.
She believes that the key to success is in 'engineering performance' or, in other words, removing the ad hoc nature of performance by clarifying desired results, identifying high-value activities, developing appropriate tools and implementing first class training and coaching programmes. The outcome is sustainable performance from engaged employees.